We have 2 spaces just become available on our Truk Lagoon holiday in March 2018 Week 1 scuba dive trip to Truk Lagoon to see some of the worlds best wrecks. This will be my 3rd trip and I have to say it is the best scuba diving I have ever done anywhere in the world.
I love wreck diving and I love Truk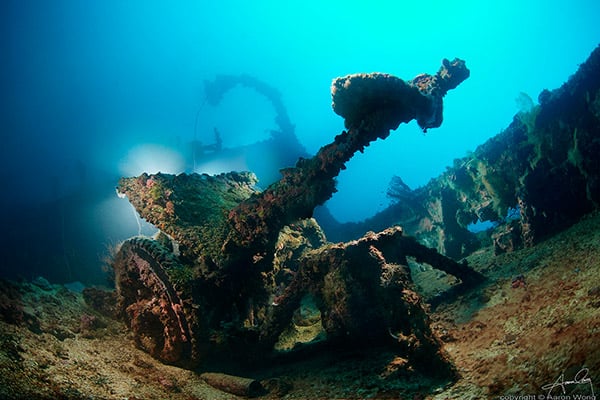 Truk Lagoon - On Board Dive Boat Odyssey 11th-18th March 2018
5 Dives a day, free Nitrox, All inclusive
"Best Dive boat I have ever been on " - Trevor
Departing London on the 9th March for the first week in Truk or the 3rd if you want to do a week in the Philippines first.
Cost of the boat is $3295USD which should work out at around £2400 with todays exchange rates.
Plus 5% sales TAX $164.75 USD
Plus $50 Chuuk (Truk) Dive Permit $50
£500 non refundable deposit balance due early December.
What you get
TAL Scuba is pleased to announce our Truk Lagoon holiday, we have again booked the Odyssey Liveaboard in Chuuk / Truk Lagoon - (We have the whole boat same as last time!).
Dive some of the best wrecks in the world!
Truk Lagoon - A small atol in the Central Pacific, part of the Federated States of Micronesia, with constant average temperatures of 25 - 32 º C both on the surface and in the water! It became famous in the Second World War when during Operation Hailstone the United States sank 12 Japanese Warships, 32 Merchant Ships and a total of 249 aircraft were destroyed. - In Short the majority of the Japanese auxiliary fleet!
Today it hosts the capital of wreck diving and is dived all year round by hundreds of lucky divers. Highlights include:
•Massive shipwrecks (60 + ) including destroyers, freighters, and gun boats. Not to mention submarines, flying boats and the odd plane wreck!!
•Huge amounts of swim throughs and wreck penetration, allowing you to see the remains of the fleets operations. Peering in the holds you can see row upon row of fighter aircraft, tanks, bulldozers, motorcycles, cars, and railroad equipment. Munitions galore, including torpedoes, containers of ammunition, radios, more weapons than you could imagine, plus the billions of personal and smaller items carried for the troops aboard.
•And for the non-wrecky type there is masses of fish life, including Manta rays, sharks, and fish galore!
"...seeing is believing, words can not describe how awesome it really is!"
Where is Truk Lagoon
The Dive Boat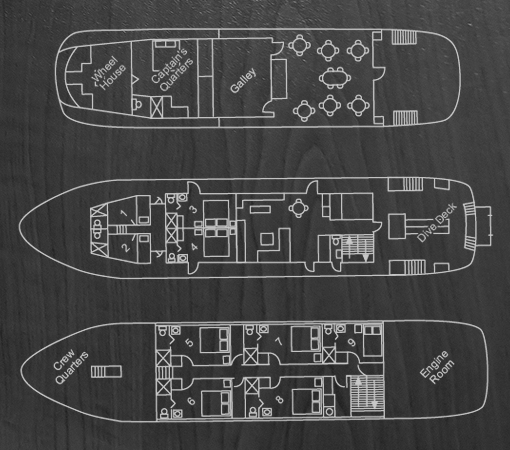 The Odyssey - Diving - Every Day is different
The dive deck is located to the stern of the main deck, and has individual tank ranks, seats and storage facilities. Most diving occurs from the ship therefore you can leave your equipment set up during your stay.
After your dive, you can rinsing off under the fresh water showers.
The day aboard begins at 7.00am with a hot breakfast and the first dive briefing on the sun deck at 7.45am. Usually you are able to have 2 dives before lunch, where you will usually move to a new site. After lunch there is the option to do another dive or relax on the sun deck and usually a late afternoon dive is available. Around 6.30pm is dinner and then you can relax in the lounge with a movie or you may have the option of a night dive.
No typical day aboard The Odyssey, and schedules will vary depending on site, and requested activities. We have the whole boat, so can choose the best bits!
Flights ATOL bonded book your own or £1845 from London Heathrow with us.
We have secured ATOL bonded flights which we can still offer (16/9/17) for £1845 with a £750 non refundable deposit for flights.
Why not add the Philippines 3rd March to 11th March 2018
It's on route so why not add a week in the Philippine on route to Trul lagoon...For more information click here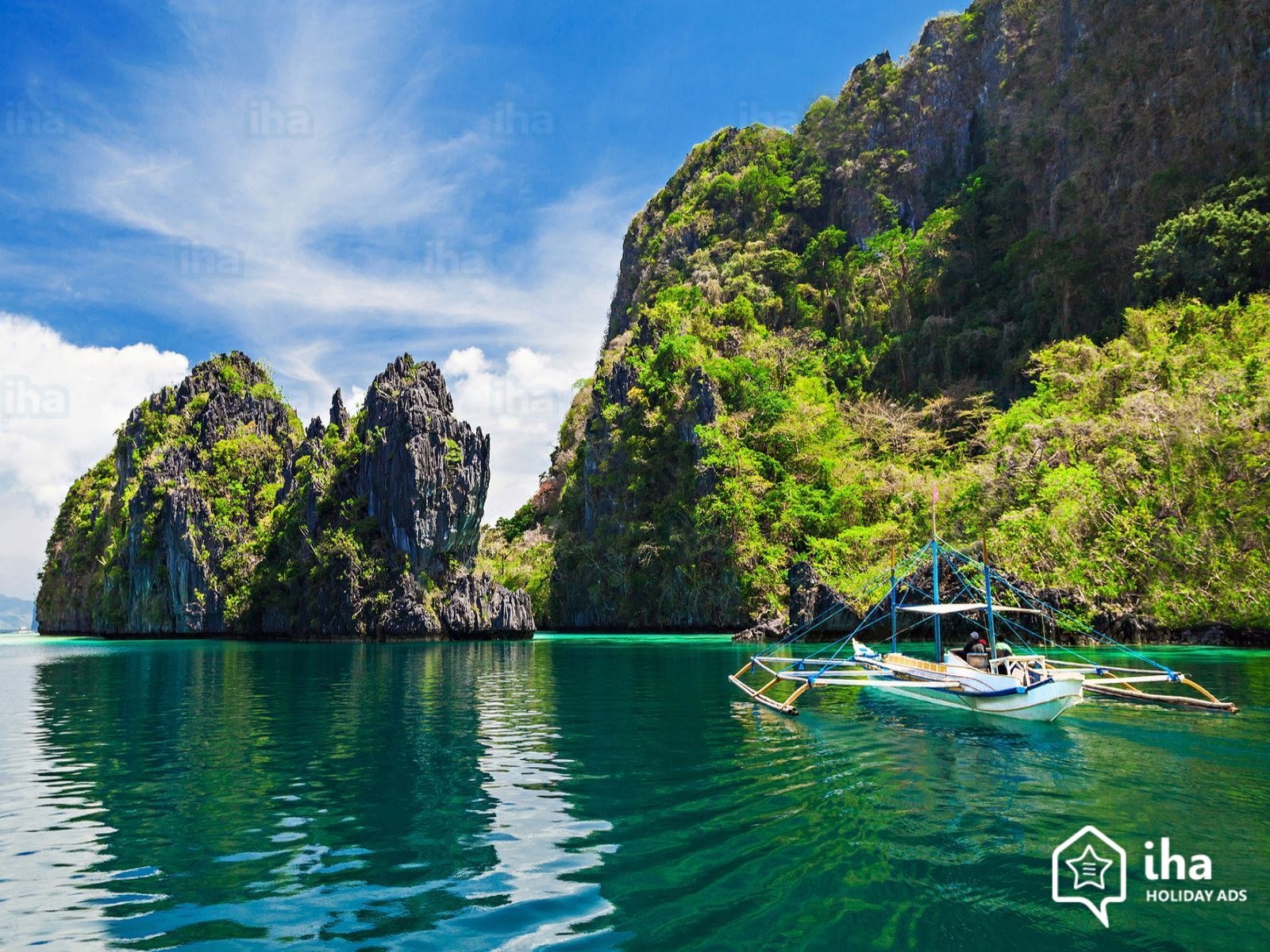 We also have the Option to add the Philippines for a week before the Truk trip departing on the 3rd March to 11th March 2018 then on to Truk for as week via Guam.
PHILIPPINES : 3rd March to 11th March
Saturday, 3 March 2018 : Depart London Heathrow at 1340, arrive, Anda (Bohol Island)
7 nights full board accommodation in Luxury chalets.

5 days unlimited diving with 3-4 boat dives per day, and house reef diving too!
Then TRUK LAGOON : 11th March to 20th March
Return home Tuesday, 20 March 2018 : Arrive Heathrow 1350
for more info on Philippines option click here
Guam Option - add a few days on the way back
We also have the option to do an extra 3 days in Guam diving or just site seeing on the way back from Truk to London. We fly back from Truk via Guam.
Why not give us a call on 01202 473030 or message us on face book
Call us on 01202 473030 - Closed Sunday and Monday - Message us on Facebook anytime